Welcome to Briwax
Click here for information on how to order directly during Covid-19 lockdown
This website will show you the range of Briwax products available in New Zealand, along with plenty of hints and tips for making sure that you get the best finish possible on your projects.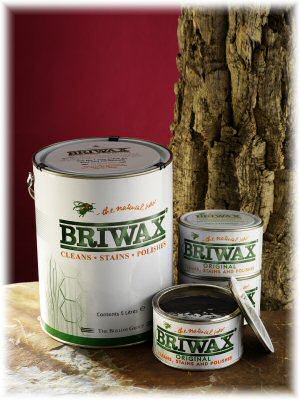 The Briwax product range has been selected from the traditional wood finishes manufactured in the UK, drawing on the Company's almost 150 years of experience supplying the original formulations to achieve the quality of a professional traditional finish.

To find out more about Briwax products, and how best to apply them, click one of the buttons to the left.

All the best trade and DIY stores sell Briwax. It's also available at many smaller specialist paint and furniture stores.

To find the nearest store to you, click the "Where to buy" button at the very top of this page. Update 14/9/19.
Click HERE to see how easy it is to use Briwax Original Wax on bare timber furniture!