How to order Briwax products during Covid-19 lockdown

Ordering directly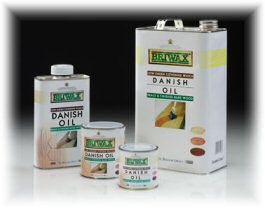 The best and cheapest way to buy our products is from the major DIY store groups. As almost all of our products are classified as Dangerous Goods for shipping purposes, it's far easier to pick them from the shelf in your local store and take them home yourself.

All DIY stores, from the largest to the smallest, can order any of our products for next day delivery if they don't have the full range on the shelf. Most will do this for you willingly.

However, we understand that many people cannot get to a local store at the moment, and so we can offer direct shipment to your home or office if you cannot get to a nearby stockist. We can ship anywhere in the country in level 3 or lower.

To order, CLICK HERE to email us with what you require, and the shipping address. We will respond with the total price including shipping, and an expected delivery date, and you can then decide whether to go ahead with the order.


Products available include:
Danish Oil (250ml, 500ml, 1 litre, or 5 litre) Teak Oil (250ml, 1 litre, or 5 litre) Original Wax (400g) in Clear or one of the nine colours Spirit-based Dye (250ml or 1 litre) in fifteen different colours Steel Wool in grades 0000, 0, or 2 Furniture Cleaner (500ml) Furniture Reviver (250ml) Shellac Sanding Sealer (250ml or 5 litre) Wax Stick Packs in Light, Medium, or Dark selections Liming Wax and Marble Wax Hard Wax Oil (1 litre or 2.5 litre) Paramose stripper (2.5 litre)

Please note
Dangerous goods couriers are considerably more expensive than standard shipping options, and so if you only need one tin the cost will be considerably higher than picking up the product from a DIY store. Please don't ask us to ship by a cheaper method, as this is both dangerous and illegal. Please don't purchase online from a store that claims to be able to ship cheaply to you.
For larger orders we will pay the shipping cost, so this may be more worthwhile if you need several products.